TERRORISM IN WEST AFRICA: Matamoulana also known as Maata Moulana Mauritania, in

south-east of Nouakchott, capital of Mauritania, West Africa.
Following are surveillance photos of Orlando Fl Radical Cleric Abu Taubah's terrorist training camp in Matamoulana Mauritania, West Africa for ISIS, Boko Haram, and Al-Qaeda.

Matamoulana also known as Maata Moulana Mauritania, i

n

south-east of Nouakchott, capital of Mauritania, West Africa, lies Matamoulana, a small village of the Saharan-Sahelian desert. The village extends north to south, on approximately two kilometers, between two outlying sand dunes. Streets, clearly cut out, are cleaned regularly; there are trees everywhere, and an apparent electrical supply network indicates, from the onset, a rare preoccupation with urbanization in such untamed regions.
The village of 3,000 inhabitants has 3 primary schools, a college, a center of vocational training (under development) as well as Mahadra, a university of teaching of the Arab and Islamic culture and the

Mosquée de Matamoulana

, see photo above.

The terrorist training camps are in eastern Mauritania just outside Matamoulana, a remote, desert area where the three terror groups can train and plot with little fear of interdiction. (Google Earth Image)
Located just to the west of the small village of Matamoulana Mauritania lies a walled compound that consists of 3 very large buildings and several smaller buildings, one of the large buildings has what appears to be a very large sattelite dish on the roof.
At least 80 trainees, recruits from the United States, Canada, and parts of Europe, including France, are known to be training at the camps, according to a TRAC source who visited the camp and obtained documentation. Most of Mauritania's population of roughly 3 million is concentrated on the coast, around the capital of Nouakchott, while the rest of the country, which is the size of Texas and New Mexico, is arid desert and sparsely inhabited. The camps are far from the population centers. "This is not a travel destination," Khan said. "The only reason to be there from a Western country is to train for terrorism."
Marcus Dwayne Robertson, also known as Cleric Abu Taubah, used his Florida-based organization, Fundamental Islamic Knowledge Seminary, to send recruits to Mauritania before he was imprisoned in Florida on a weapons charge.

Robertson's Fundamental Islamic Knowledge Seminary (FIKS) website provided a link to the website of a school in Nouakchott, Mauritania called The Darul Arqam Institute. As of December 2011, the link from the FIKS website to the Darul Arqam Institute website was no longer active.
UPDATE FROM ABU TAUBAH
We have had two hearings in the past few days. They were both listed as pre-sentencing hearings. Our objective was to get the government to show us what evidence they have that
shows that I promoted terrorism
. So far, all of this so called evidence has only been presented in secret proceedings in which I am not allowed to be present or know what is said. The judge has not yet decided if he is going to order the government to present us with this secret evidence or not. What is confirmed is that the
sentencing itself will be on April 30, 2015
.
There also are links between Mauritania and Boko Haram evident in its interaction with Al Qaeda for training and the supply lines for finance and weapons. In addition, there are recruitment centers and organized crime networks in Mauritania facilitating ISIS expansion in North and Central Africa, Khan said.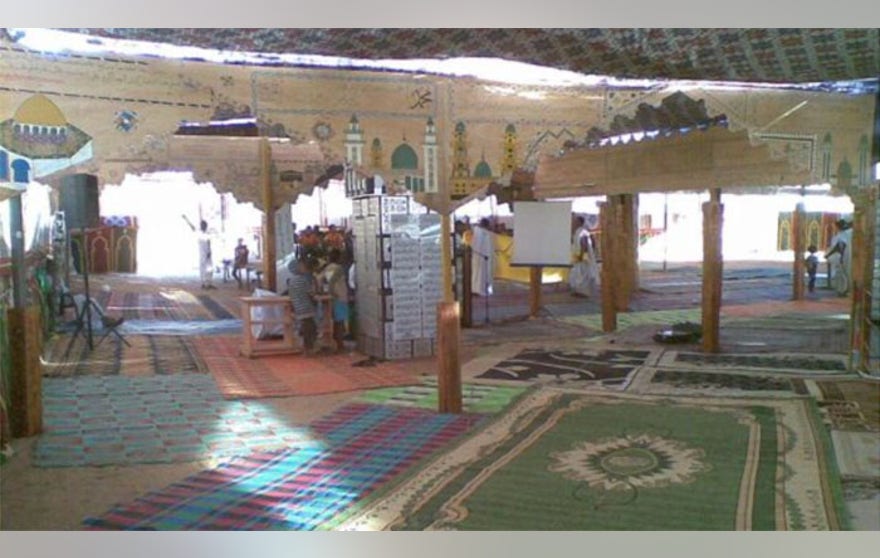 Signs in English can be seen in videos and photos obtained by TRAC inside one of the main camps at the Matamoulana Grand Mosque, providing unmistakable evidence of westerners' presence. "The fear of returning foreign fighters from Syria and Iraq is high, but Mauritania-trained fighters are not even on anyone's radar."
The terror camps include homes, schools and Mosques, as seen Above.
The camp's leadership was emboldened by the recent release of five notorious terrorists, including the No. 3 man in Usama Bin Laden's network, all of whom were imprisoned in the Nouakchott Central Prison in the Mauritanian capital, but released following a Jan.
24 prison riot in which two guards were taken hostage and threatened along with their family members with being executed.
Bill Warner Private Investigator Sarasota to Panama City Fl, SEX, CRIME, CHEATERS & TERRORISM at www.wbipi.com