The Occupy Tampa RNC group plans to hold meetings, and the
Food Not Bombs Kickstarter on August 20, 2012 5:00 pm, will be at a vacant lot,

2101 W. Main Street

Tampa, which is right next to the infamous Main Street Grocery. The vacant lot at

2101 W. Main Street

,

Tampa is owned by Joe Redner. The Occupy Movement plans to disrupt the Tampa RNC in anyway possible.
The violent Weather Underground of the 60's and 70's and the Occupy Movement of today have much more in common than their radical ideology to bring down the US Government and Capitalism, they both use or are used by the same set of anti-American attorneys, the National Lawyers Guild.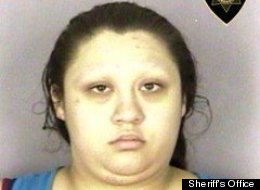 UPDATE Monday June 11th, 4:00 pm....
Ore. Woman Arrested For $2.1 Million Tax Refund Scam. Authorities allege 25-year-old Krystle Reyes was given more than $2 million in a tax refund after filing a false claim through Turbo Tax, the popular tax preparation computer program. Turbo Tax issued her a Visa debit card with the full refund amount, and she used the card to spend more than $150,000. The Oregon Revenue Department approved the refund after Reyes claimed her salary was $3 million. It's the biggest case of fraud to ever hit the state of Oregon.
The Occupy Movement recruits in and around homeless shelters and in the county jail system to find like minded individuals who have a grudge against cops and the US government system. See article, Sunday, June 10, 2012, Occupy Movement Labeled Domestic Terrorists By FBI as Tampa RNC Braces For Black Bloc Exposed by Fox 13 News Gloria Gomez. With the high-profile arrest of Black Bloc "activists" on terrorism charges in Cleveland on May Day and in Chicago during the NATO summit there, evidence is mounting that the FBI is unleashing all the resources they have to protect the upcoming Tampa RNC from these dirtball "activists". "Activist" is code for Domestic Terrorist.
Occupy protesters have begun to use "Vibe," an application for iPhones, iPads and Android that allows the user to send messages that are only visible to other users, and not to police or other outsiders. Vibe messages are anonymous, and users can control how far they are broadcast (from 150 feet to worldwide) and for how long (the messages disappear after a set time period ranging from 15 minutes to 30 days, leaving no trail). Occupy Wall Street is renting office space in lower Manhattan, and Occupy Atlanta is in the top floor of a homeless shelter.
TAMPA — A $130 million case involving fraudulent tax returns and dozens of arrests is just the tip of the iceberg, Tampa Police Chief Jane Castor said. Hillsborough County authorities have now arrested 49 people they say stole identities and used them to obtain millions in fraudulent tax refunds. Operation Rainmaker, a yearlong effort by local and federal law enforcement, was able to intercept $100 million and recover $5 million in fraudulent refunds.
"Could the Occupy Movement be behind this nationwide effort to bankrupt the IRS with phony tax returns"? See
Tax identity theft problem growing nationwide.
The huge problem continues to grow. In 2011, the IRS paid $1.4 billion in fake tax refunds, six times more than in 2010. That could, unfortunately, be just the beginning.
It's "a very lucrative crime to commit," said Tampa, Fla., police detective Sal Augeri
. "There is relatively little risk of being caught, [there is] a seemingly endless amount of available money, and the crimes usually don't involve violence."
Augeri told a Senate subcommittee last month about routine traffic stops in which police discovered people carrying multiple identification cards, stacks of tax return debit cards and journals filled with names and Social Security numbers.
Tampa cops have also busted groups of individuals in motel rooms filing fraudulent tax returns on stolen laptop computers
, Augeri said.
Florida is a hotbed for taxpayer identity theft, but the problem has spread nationwide, according to the IRS
. The number of cases jumped from 51,702 in 2008 to 260,000 last year. This year there were almost 300,000 by early March, according to Nina Olson, the IRS' National Taxpayer Advocate. Taxpayer ID theft now "may be as much as a $10 billion rip-off to the taxpayer," said Sen. Bill Nelson, D-Fla.
TAMPA --
By LAUREN MAYK News Channel 8. A money-making scheme fueled by government dollars and stolen identities
that has taken hold on Tampa area streets is also thriving behind bars.Inmate mailings, phone communications and confiscated documents indicate jails and prisons have become a
classroom where inmates learn the how-to's of filing fraudulent tax returns using others' names and Social Security numbers, authorities say.
Hillsborough County jail officials have been watching the crime, which is prevalent in the state prison system, for several years
. But they say this year there are more incidents and more inmates involved. "This is a serious problem and it's very unsophisticated and it's out of control," said Col. Jim Previtera, who runs Hillsborough County's jails.
Deputies have found ledgers and scraps of paper with names and Social Security numbers on them. They have even confiscated a handwritten, step-by-step guide detailing how to carry out the crime. "This phony IRS refund check scam is an attempt to break the US government, one of the goals of the Occupy Movement".
Main Street Grocery

2117 W Main St Tampa

, see map
click here
, was the center for cashing fraudulent IRS tax refunds, the store owned by Khaldoun
Khalil Khawaja has a long history of selling stolen cigarettes, check fraud and links to support of terrorist groups.
Three Muslim Business Owners Indicted on Federal Fraud Charges, Sam Mustafa Tampa, Tony Khawaja Tampa and his Brother Muawia Mike Adbeljalil Roanoke VA. In an indictment returned underseal on May 10, 2012 and unsealed this week following the arrests of the defendants, the grand jury has charged Osama Mahmud Mustafa, a.k.a. "

Sam Mustafa

," age 49, of Tampa, Florida; Khaldoun Khalil Khawaja, a.k.a. "

Tony Khawaja

," age 48, of Tampa, Florida; and

Muawia Khalil Adbeljalil

, of Roanoke, Virginia. Khaldoun Khalil Khawaja, a.k.a. "

Tony Khawaja

," who owns the Main Street Grocery Store 2117 Main St W. Tampa.
Tampa Muslim Mafia Boss Khaldoun
Khalil Khawaja, also known as
Tony Khawaja Got 37 Months in Federal Prison For Felon in Possession of a Gun, More Charges to Follow. During the execution of a search warrant, law enforcement
recovered two firearms and various ammunition from Main Street Groceries a/k/a Tony's Groceries
. One was a 12 gauge single shotgun was found in the back office. The second firearm, a
Glock, Model 26, 9mm caliber pistol
, was found on a shelf underneath the cash register, ammunition

was found in a desk drawer of the office.
TAMPA TRIBUNE – Tax fraud prosecution became a family affair Wednesday when a man who was in court watching his brother being sentenced was himself arrested in the federal courthouse.
Authorities say Khaldoun "Tony" Khalil Khawaja paid pennies on the dollar at his Tampa convenience store for more than $1.8 million in
fraudulent tax refunds, then sent the checks to his brother in Virginia. The brother, Muawia "Mike" Khalil Abdeljalil, also owned three convenience stores in the Roanoke area.
Khaldoun Khalil Khawaja is in the USA illegally from Jordan, he has been arrested 12 times by the Hillsborough County Sheriff's Department dating back to 2/18/1999, where the hell has ICE been? And Muawia Abdeljalil is accused in a separate indictment of entering into two fraudulent marriages in an effort to remain in the United States. Osama Mustafa told a Tampa Tribune reporter in 2005 that his family lived in Ramallah, a Palestinian city on the West Bank, all three men appears to be Palestinians.
On October 6th 2011, I told you about "Tampa Muslim Mafia Boss Khaldoun "Tony" Khawaja Back in Jail,
9 Counts of Dealing in Stolen Property, Arrested in 2005 Linked To Support of Terrorism". Khaldoun "Tony" Khawaja was arrested in the 2005 Bust, "
Operation Up in Smoke
" which was linked to support of terrorism during a criminal investigation conducted by the Tampa Bay Regional Domestic Security Task Force (RDSTF) with proceeds from the
sale of stolen property, particularly cigarettes and baby formula in convenience stores sent to the Middle East.
Co-defendant in the 2005 bust,
Adil Abdel Hader, was also charged with procuring young children for the purpose of engaging in sexual activity with them
.On at least four occasions, sometimes in graphic detail, Hader told undercover officers that he was interested in sex with young girls and boys and that he would be willing to pay for the arranged meetings, NICE CREW HERE.
Bill Warner Private Investigator Sarasota Fl at
www.wbipi.com