JEFF HEINZ/Globe Gazette file photo Mason City Police Department records manager Lowell Willock (left), officers Tiffany Creekmur and Craig Prahm and investigator Susan Linkenmeyer investigate the apparent crime scene at the Key Apartments parking lot on the day KIMT-TV morning anchorwoman Jodi Huisentruit (inset) disappeared in 1995. (image from GlobeGazette.com).
Jodi Huisentruit
Gender:
Female
DOB: 6/5/68
Height: 5'3"
Weight: 110 lbs
Eyes: Brown
Hair: Blonde
Remarks: Last seen Tuesday 6/27/95
18 Years Later, Cops Have No Clues In Kidnapping of Petite Blonde Iowa News Anchor Jodi Huisentruit. It was still dark outside when Jodi Huisentruit set off for her job as morning news anchor at a local Mason City Iowa station Tuesday June 27th 1995. She had barely inserted the key into the door of her red Mazda Miata when the 27-year-old woman was attacked from behind and dragged into an unknown vehicle -- never to be seen again.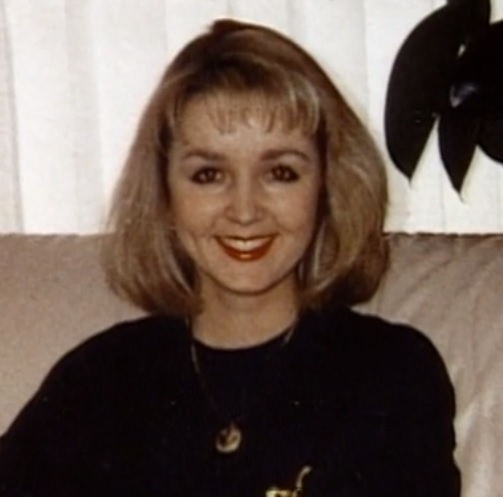 Nearly two decades since Huisentruit disappeared, investigators are no closer to solving one of the state's greatest mysteries. "It's a cold case because it's 18 years old," Lt. Frank Stearns of the Mason City Police Department told FoxNews.com. "But it's not one of those cases that gets stuffed on the shelf. It gets worked constantly."


Jodi Huisentruit, a vivacious, upbeat young anchor who reported the morning news for CBS affiliate KIMT-TV, had overslept on the morning of June 27, 1995. Her producer, Amy Kuns, called Huisentruit at 4:10 a.m. to check on her whereabouts. A drowsy Huisentruit told Kuns she had overslept and said she'd rush to the station in time for her morning broadcast. She never made it.


Jodi

Huisentruit

last seen Tuesday June 27th 1995 in Mason City IOWA.
A reward is being offered for information in the case. Anyone with tips is being urged to

call the Mason City Police Department at 641-494-3562.



When multiple petite blonde females, who all look-a-like, continue to disappear as they have for the last 18 years, I would think that the FBI profilers would put together some sort of profile of a predator who selects his victims based on sex, age, hair color, height, weight and skin color and warn the general public, ya think?
Bill Warner Private Investigator Sarasota Fl at
www.wbipi.com