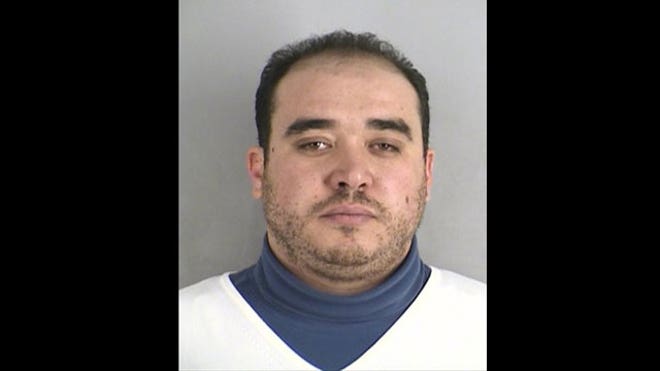 NY POST.....Secret US surveillance foiled an al Qaeda plot to blow up the New York Stock Exchange, the FBI revealed to Congress yesterday.
A Brooklyn accountant "cased" the stock exchange in 2008 under orders from a mysterious al Qaeda leader in Yemen known as "the Doctor," according to federal authorities.
But the accountant and two other suspected terrorists were arrested before the plot went beyond what the FBI called "very initial stages."
The scheme came to light yesterday as government officials said the classified phone/Internet monitoring program had foiled more than 50 terror attacks in 20 countries.
The officials gave few new details — but revealed the existence of the Wall Street plot.
It was detected after US authorities traced communications between an al Qaeda member in Yemen and a Kansas City auto-parts dealer, Khalid Ouazzani, FBI deputy director Sean Joyce told the House Intelligence Committee.
Investigators put Ouazzani, 35, under court-ordered electronic surveillance. He was arrested in February 2010 and pleaded guilty three months later to funneling $23,000 to al Qaeda.
But as part of his bargain, Ouazzani, a former New Yorker, became a cooperating witness against two Brooklynites, Sabirhan Hasanoff, 37, and Wesam El-Hanafi, 38, authorities said.
GUILTY: Khalid Ouazzani (left) who reportedly had a role in the plot to blow up the exchange, implicated Wesam El-Hanafi and Sabirhan Hasanoff.
Hasanoff and El-Hanafi were later arrested in the United Arab Emirates and brought to New York to face charges of planning an undisclosed act of "terrorism against the United States."
They pleaded guilty last June to a lesser charge of financially supporting al Qaeda. There was no mention of the stock exchange in any of the three guilty pleas.
But in a sentencing memorandum filed May 31 in Manhattan federal court, prosecutors said Hasanoff — "at the direction of a senior terrorist leader" — "cased" the New York Stock Exchange in 2008.
This was "unquestionably with the purpose of gathering information for a future terrorist attack," the memo said.
See my 2010 report on Muslim Used Car Dealer Khalid Ouazzani; On or about October 9, 2006, defendant KHALID OUAZZANI ("OUAZZANI") formed

Hafssa LLC, a Missouri Limited Liability Company

(LLC), 8009 E. Truman Road, Kansas City,

MO, which was in the retail business of buying and

selling used auto parts and used motor vehicles.

On or about February 6, 2007, OUAZZANI filed a fictitious name registration for Hafssa LLC as

Truman Used Auto Parts. OUAZZANI was the owner and operator of Hafssa LLC, dba Truman

Used Auto Parts.
Business inventory for Truman Used Auto Parts: OUAZZANI knowingly caused to be submitted
a "borrowing base certificate" dated May 17, 2007, substantially overstating the amount of business inventory Truman Auto Parts had, claiming that the business inventory totaled over $680,000.00, whereas the actual business inventory was substantially less than that amount. It was a further part of the scheme to defraud Union Bank that on or about April 16, 2007, OUAZZANI caused Union Bank to make a
$175,000.00 commercial loan line of credit from Union Bank to Hafssa LLC, dba Truman Used Auto Parts for "working capital
" based on material false and fraudulent financial information OUAZZANI submitted to Union Bank.
On or about May 23, 2007, OUAZZANI caused a wire transfer of approximately $112,830.00 from Bank of America
to an account in the name of New World Star Real Estate,
Habib Bank Limited, Dubai, United Arab Emirates
. On or about November 28, 2007, OUAZZANI caused a wire transfer of $50,000.00 from the Bank of America account to an account of an individual at HSBC Bank Middle East, Sharjah, United Arab Emirates

.
OUAZZANI knowingly made material false and fraudulent statements
and representations that Hafssa LLC, dba
Truman Used Auto Parts
, had all regulatory licenses required to operate its business, whereas neither the company nor OUAZZANI had the required licenses from the State of Missouri to sell used auto parts or motor vehicles. On or about April 30, 2007, OUAZZANI caused a wire transfer of $38,000.00 from the account at Union Bank to be made to an account in the name of an individual at
BMCE Bank in Marrakech, Morocco
.
Bill Warner Private Investigator Sarasota Fl at
www.wbipi.com