Samantha Lewthwaite's husband, Germaine Lindsay, bombed a train in London as part of the Al-Qaeda terrorist attacks on the London Underground July 7, 2005, she claimed she did not know about the attack (LIAR), saying her husband was lured into the plot by Al-Qaeda linked extremists. However, she later vanished, and now
witnesses claim
she was part of the Westgate Mall massacre in Nairobi, Kenya with Al-Shabaab Muslim terrorists. Time to wipe that smug look off Samantha Lewthwaite's Muslim terrorist face.
On September 21, Muslim terrorists from the Al-Qaeda-linked group al-Shabaab opened fire on innocent civilians in Nairobi's Westgate Mall. They told the shoppers
they only wanted to kill non-Muslims
. Witnesses said the terrorists lined up men, women, and children to quiz them over Islam, killing them in cold blood if they were unable to answer correctly. T
he siege
ended on Monday
9/23/2013, but there are still many unknowns,
including the nationalities of the terrorists
. Witnesses claim they saw a white woman among the attackers.
Whether Lewthwaite was involved or not it is important to know about this "White Widow."
She was born in 1983
in Northern Ireland to a soldier that fought against terrorist attacks. Her parents divorced in 1995, an event that triggered her conversion to Islam. She met Germaine Lindsay in an Islamic chatroom, and they later married in 2002. He blew himself up in 2005, leaving her with a 14-month old child and seven months pregnant with another.
In 2009 she disappeared.
Lewthwaite is now a mother of three, although there is no confirmation of her taking another husband.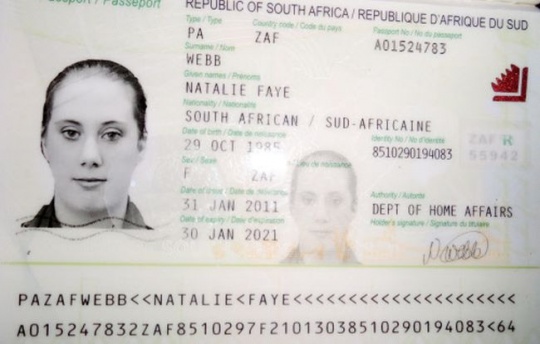 She was found in Kenya in possession of a fake passport and was a suspect related to terrorist activity when Kenyan officials
found her fingerprints
during an investigation into an al Qaeda plot against Western tourists. This led officials to believe she was working with the Somalia group al-Shabaab, an offshoot of al Qaeda. The Mombasa police gave her the nickname "White Widow";
it would not be her last brush with the law
. An international search is on for the White Widow, a British woman suspected to be at the heart of the terror plot that killed more than 60 people in Nairobi's Westgate mall. Amina Mohamed, the Kenyan cabinet secretary for foreign affairs, was among the first to fuel speculation that Lewthwaite was one of the ring leaders during an interview on Monday night. "From the information that we have, two or three Americans [were involved] and I think, so far, I have heard of one Brit ... a woman ... and I think she has done this many times before," she

told the

NewsHour

program. This week

Reuters reported that one intelligence officer and two soldiers

had told them that one of the dead militants in the raid on the Westgate mall was a white woman. Kenyan police officers refused to confirm or deny those reports to The Daily Beast.
Bill Warner Private Investigator Sarasota Fl at
www.wbipi.com