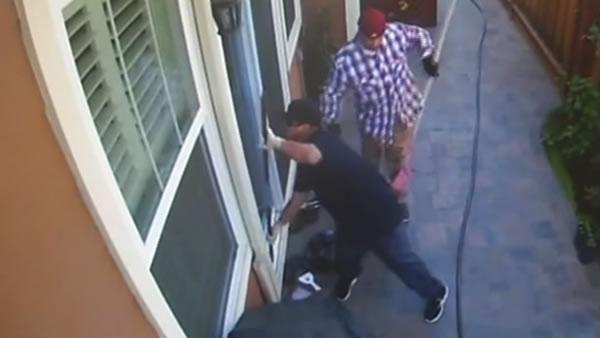 The Sarasota County Sheriff's Office Tactical Unit arrested three burglars after being contacted about suspicious activity and then watching them commit several crimes.
A resident reported three young men possibly going through mailboxes near Wilkinson Road in Sarasota (SOUTH GATE RIDGE). After patrol deputies were not able to confirm a crime occurred, members of TAC conducted surveillance and saw the subjects enter a vehicle inside an open garage and go behind another house and come out with a jar of coins. When contacted, the trio admitted to two crimes on Nelson Avenue (SOUTH GATE RIDGE) as well as removing the screen from a window on a Pasadena Avenue

(SOUTH GATE RIDGE) home but leaving when they couldn't get inside.
Michael F. Molnar, DOB 10/13/93, is facing three felony charges for Burglary. His accomplices Alexander Mohr, DOB 2/13/94 and Charles Nigh, DOB 8/10/95, are each facing two felony Burglary charges. None of the suspects has a permanent home address.
The Sarasota Sheriff's TAC unit is the showcase unit of Sheriff Tom Knight's intelligence led policing program known as "Intelligence 2 Action" (I2A). TAC units covertly observe and target high-profile offenders based on intelligence provided by a squad of five intelligence analysts and seven detectives known as the Crime Analysis Unit (CAU). Using a combination of crime mapping, confidential informant reports, deputy field interviews and other confidential techniques, the CAU provides actionable intelligence to TAC units in the field, allowing them to more effectively concentrate resources where the are needed most. "I2A is a total commitment from the agency," said Sheriff's Lt John Jernigan, commander of the TAC unit. "It's a force multiplier and allows us to be proactive; we don't just wait for crime to happen."
South Gate Ridge Sarasota Fl Burglars Caught in the Act, the Dirtbags are Michael Molnar,
Alexander Mohr and Charles Nigh. The three goofballs were arrested Wednesday August 28th, 2013 at 1:33 pm.
Dirtbag Michael F. Molnar Has Priors, he is being held in the Sarasota County Jail-NO BOND AVAILABLE;
MOLNAR MICHAEL F
10/13/1993
2012 MM 010656 SC
8/2/2012
Principal - TRESPASS ON PROPERTY (UNENCLOSED CURTILAGE)
8/21/2012
CLOSED (CRIMINAL)
MOLNAR MICHAEL F
10/13/1993
2013 CF 008507 NC
7/11/2013
Principal - BURGL-OF UNOCCUPIED DWELLING; UNARMED; NO ASSLT OR BATT
Principal - LARC-THEFT IS $300 OR MORE BUT LESS THAN $5000
Undisposed
MOLNAR MICHAEL F
10/13/1993
2013 CF 010924 NC
8/29/2013
Principal - BURGL-OF UNOCCUPIED DWELLING; UNARMED; NO ASSLT OR BATT
Principal - BURGL-OF DWELLING UNARMED NO ASSLT OR BATT
Principal - BURGL-OF UNOCCUPIED DWELLING; UNARMED; NO ASSLT OR BATT
Undisposed
MOLNAR MICHAEL FRANK
10/13/1993
2012 CF 009588 NC
7/12/2012
Principal - BURGL-OF UNOCCUPIED DWELLING; UNARMED; NO ASSLT OR BATT
Principal - BURGL TOOLS POSSESS
8/2/2012
CLOSED (CRIMINAL)
MOLNAR MICHAEL J
11/10/1956
1997 CT 004421 NC
3/19/1997
Principal - NO DRIVER LICENSE
6/1/2009
CLOSED (CRIMINAL
Bill Warner Private Investigator Sarasota Fl at
www.wbipi.com