I have been aware of and posted articles about Al-Qaeda Dirtbag Adam Gadahn since June of 2002, I know waht he does and I know of his influence in inciting others to commit terrorist acts, he deserves a CIA Hellfire Drone Dirtnap.
ADAM GADAHN FROM GARDEN GROVE CA JAIL IN 1997 TO SPOKESMAN FOR AL-QAEDA
. Adam Gadahn has come a long way from his Garden Grove CA days (see jail photo above) where he got his SSN 623-78-xxxx in 1995 and started surfing the Internet. In 1995, at age 16, Adam Gadahn moved in with his grandparents in Santa Ana, California, where he worked in a computer store and explored the Internet.
Adam Gadahn was setting up web sites on the Internet for his heavy metal music reviews and then he discovered Islam ; "The turning point, perhaps, was when I moved in with my grandparents here in Santa Ana, the county seat of Orange, California.

My grandmother, a computer whiz, is hooked up to America Online and I have been scooting the information superhighway since January

. But when I moved in, with the intent of finding a job, I begin to visit the religion folders on AOL and the Usenet newsgroups, where I found discussions on Islam to be the most intriguing".
Adam Gadahn worked for his aunt's radio and television production company
in Los Angeles during the mid-1990s, and she thought he would become a broadcast journalist. In one of his last conversations with his family, Adam Gadahn said he was working for a newspaper in Pakistan (As-Sahab) a family member told the Orange County Register in a 2004 interview. Adam

Gadahn

and some of his mentors in Orange County CA became the

nucleus

of what is now the As-

Sahab

media production wing of

al

-

Qaeda

.
The As Sahab Foundation for Islamic Media Publication ("The Clouds"), is the media production house of Al Qaeda,
used to distribute the organization's point of views, to promote the Global Jihad, to encourage young Muslims to identify themselves with the cause and to glorify Al Qaeda. The As Sahab started in 2001 under Abdul Rehman al-MAghrebi, Ayman Al Zawahiri son in law and Adam Yahiye Gadahn and Attiya Allah. Since then As Sahab distributed through Arab TV networks, such as Al-Jazeera or Al-Arabia or local Pakistani TV stations, footages and Audios of primarily Ayman Al Zawahiri, much less of Osama Bin Laden, and footages of successful attacks in Iraq, Afghanistan, Pakistan and all over the world.
"This cyber-prodding is an important aspect of jihadist internet usage," Jarrett Brachman, a professor of security studies at North Dakota State University, told ISN Security Watch. "Al-Qaida and its affiliated groups understand the power of a strongly crafted message and see the internet as much as battle space as the streets of Kandahar," said Representative Adam Smith, a Democrat from Washington, DC at a recent US congressional hearing. "Indeed, we've seen them shift resources from planning attacks to shaping global media perception instead. We must meet them on this battle space in a more comprehensive and effective way."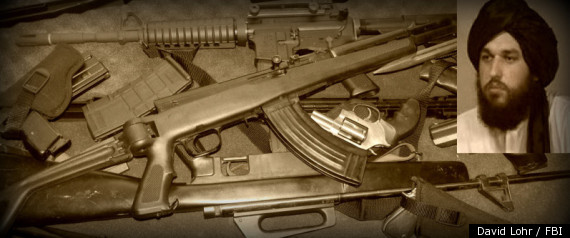 Adam Yahiye Gadahn was indicted in the Central District of California for treason and material support to Al Qaeda. The charges are related to Gadahn's alleged involvement in a number of terrorist activities, including providing aid and comfort to Al Qaeda and services for Al Qaeda. The Rewards For Justice Program, United States Department of State, is offering a reward of up to $1 million for information leading to the arrest or termination of Adam Yahiye Gadahn.
Bill Warner Private Investigator Sarasota Fl at
www.wbipi.com