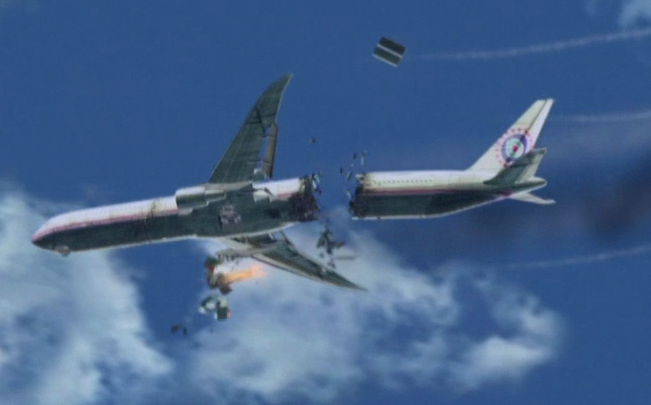 FOX NEWS July 22nd 2014.....A Norwegian citizen who trained with a master bomb maker in Yemen and recently was added to the State Department's list of international terrorists has been linked to the increased security screening of flights coming to the U.S., according to congressional sources familiar with the intelligence. Anders Dale was believed to be trained by the master bomb maker Ibrahim al Asiri, who was responsible for the underwear device that nearly brought down a jet over Detroit on Christmas Day 2009, the sources said. Since he's a top target of the U.S. drone campaign, al Asiri has trained other operatives to build the non-metallic bombs as a kind of backup insurance policy for Al Qaeda. The chairman of the House Homeland Security Committee, Michael McCaul, R-Texas, told Fox News that Al Qaeda's desire to bring down a U.S. commercial jet is greater now than it was before 9/11, and the terrorist group has the capability and potential to do so, especially with the growing number of Western recruits fighting alongside the Al Qaeda affiliate in Syria known as the al Nusra front. "Al Qaeda has not given up on its threat to the aviation sector. I can't stress that enough,"McCaul said. The US intelligence community has credible evidence that operatives from Al Qaeda in Yemen are working with Western nationals in Syria, who have clean backgrounds and no criminal records, along with passports that allow them to travel to the U.S. and throughoutEurope without a visa. Counter-terrorism analysts say Al Qaeda sees these operatives as the ideal "mules" to carry non-metallic explosive devices that can circumvent traditional airport security.
July 15, 2014...The Department of State has designated Anders Cameroon Ostensvig Dale as a Specially Designated Global Terrorist (SDGT) under Executive Order (E.O.) 13224, which targets terrorists and those providing support to terrorists or acts of terrorism. As a result of the designation, all property subject to U.S. jurisdiction in which Dale has any interest is blocked and U.S. persons are generally prohibited from engaging in any transactions with Dale or to his benefit.
Anders Dale is a Norwegian citizen who traveled to Yemen to join al-Qa'ida in the Arabian Peninsula (AQAP). Dale made his first trip to Yemen in 2008, returning multiple times until his final trip in December 2011. As part of AQAP, Dale has received terrorist training and was taught to make bomb-belts, improvised explosive devices (with plastic), and larger explosives used in car bombs. see

http://www.state.gov/r/pa/prs/ps/2014/07/229277.htm
Al-Qaeda Will Come Back to Finish the Job in Washington DC That Failed on 9/11, Al-Qaeda Never Forgets. 10 NEWS..Orlando, Florida — It was a US Airways flight bound for Florida, and some airline pilots believe it also may have been a dry-run for terrorists. The 10 News Investigators have obtained an internal memo that details a frightening incident that brings back memories of the September 11, 2001 terrorist attacks. Since then, federal efforts have gone in place to prevent a similar attack, leading many to believe another attack what happened on 9/11 could never happen again. Wolf Koch, who flies Boeing 767s for Delta Airlines and is the Aviation Security Committee Chairman for the Air Line Pilots Association International, says that belief "is very foolish." Koch describes the events of 9/11 as "an incredible attack on us. It was very well orchestrated and they're going to try it again… 100 percent, no question in my mind. They're going to try it again." The pilots say the most recent dry-run occurred on US Airways Flight 1880 on September 2nd, 2013. The flight left Reagan National Airport in Washington D.C. and headed to Orlando International. Crew members say that shortly after takeoff, a group of four "Middle Eastern" men caused a commotion.
I witnessed Terrorist 'Dry Run' on US Airways Flight 2095: On September 9th, 2013 I was on US Airways Flight 2095 out of Newark, that flew directly over Washington D.C.,
and headed to Sarasota Fl with a stop and transfer in Charlotte NC. I was in seat 6B, seated directly in front of me were two Arab males in seats 5B and 5C, they were about 22 years old and 26 years old, the one seated to my left spent the whole time of the flight, about 1 hour and 50 minutes, making diagrams of the cabin, one guy appeared to have a GPS unit, they were making note of where the drink cart was kept and notes on the activity of the flight attendants. I was assigned seat 6B but as we boarded the plane in Newark I noticed the two Arab males seated and switched seats with my wife so that I could be in the aisle seat 6C behind them.
The two Arab males were sitting in seats 5B and 5C directly in front of me, we were on the left side of the Airbus A320 towards the front, just on the other side of the First Class part of the cabin, (SEE PHOTO ABOVE) the two Arab males (Saudi) were acting suspicious all during the whole flight, they actually covered their mouths with their hands as they spoke, even though they were speaking Arabic.
The flight attendants (all women) appeared to be alerted about the two Arab males and kept close tabs on them. The Two Arab males spoke no English between themselves during the flight, the older Arab male made frequent trips to the bathroom. When the drink cart did come around the older Arab guy had to expain in Arabic what the flight attendent was asking. I watched these two Arab guys intently as we took off and landed, the younger Arab guy had no clue as to what any sign said or what was broadcast about flight arrivals and departures .
I was on US Airways Flight 2095 out of Newark International Airport on 9/9/2013 that flew directly over Washington D.C., I was fully aware that on 9/11/2001 one of the Airplanes hijacked by Al-Qaeda terrorists was also out of Newark International Airport with it's target Washington D.C.. Four planes were hijacked on 9/11/2001, two were flown into the World Trade Towers and one was flown into the Pentagon in Washington D.C.. It appears that the fourth plane, Flight 93 out of Newark was supposed to end up crashing into the White House or the Capital Building, but due to the bravery of the passengers on Flight 93 and the ensuing battle in the cockpit the plane ended crashing to the ground. Al-Qaeda did not complete the job on 9/11/2001, Al-Qaeda never forgets. In 1993 Al-Qaeda operatives tried to blow up one of the World Trade Center Towers and force it to collapse onto the second Tower, they failed, they came back on 9/11/2001 with a bigger and better plan and they took down the World Trade Center Towers. They, Al-Qaeda, will come back to finish the job in Washington D.C..
Bill Warner Private Investigator Sarasota Fl at
www.wbipi.com