The Sarasota County Sheriff's Office has arrested a man suspected of committing armed robberies at businesses along U.S. 41 in Sarasota following a brief pursuit.
A Tactical Unit Deputy observed a suspicious vehicle driving behind businesses Saturday afternoon which matched the car seen fleeing and armed robbery the day before. The vehicle's tag number came back to a car reported stolen in Collier County on July 26.
Multiple unmarked units followed the vehicle and attempted a traffic stop when the suspect pulled onto Payne Parkway. Deputies used a PIT maneuver to stop the vehicle and the driver leaned toward the passenger side with a black handgun in his right hand pointed in the direction of a deputy.
The suspect revved the engine as if he was going to try to drive away so another deputy performed a blocking technique which caused the defendant to lose his grip on the gun and drop it out the passenger window. Deputies then took Michael White, DOB 7/18/64, 5529 Yorkshire Drive, Sarasota Fl (off of Constitution Blvd), into custody. White was questioned about crimes in both the city and the county and booked into the Sarasota County Jail, where the Sarasota County Sheriff's Office charged him with Aggravated Assault on a Law Enforcement Officer, Reckless Fleeing to Elude, Possession of Drug Paraphernalia, Violation of Driver License Restriction and Resisting Arrest without Violence. He is also charged with Vehicle Theft. The investigation into the robberies is ongoing but evidence has been recovered and charges are pending. White has a series of arrests for Possession of Rock Cocaine, Armed Burglary, Carrying a Concealed Weapon and violating probation multiple times.

Posted Friday August 8th, 2014 SARASOTA, Fla. -- Sarasota Police Officers are investigating an armed robbery that occurred at Mel's Super Laundry & Cleaning in the 3800 block of South Osprey Avenue in Sarasota at approximately 3:30pm Friday.
A white male wearing black ski mask walked in back door of the store with a handgun, demanded money and left. It's unknown if he left on foot or in a vehicle.
Posted Tuesday August 5th 2014 SARASOTA, FL (WFLA) -

Authorities in Sarasota County are asking for the public's assistance in identifying and locating an armed robbery suspect. He is being sought in connection with an incident that occurred just before 8:30 pm at the Great Clips Hair Salon in the 4700 block of South Tamiami Trail in Sarasota.
The armed robbery suspect received an undisclosed amount of money and fled on north away from the salon on foot. SCSO's Air 1 and a K-9 unit assisted with the search for the suspect with negative results. He is described as being a white male, approximately 30 years of age with a muscular build. The report states he stands 6' tall and weighs approximately 170 pounds. The suspect was last seen wearing gray cargo shorts, a blue t-shirt, blue cap and black sneakers. Surveillance cameras show him wearing a blue baseball type batting glove on his left hand.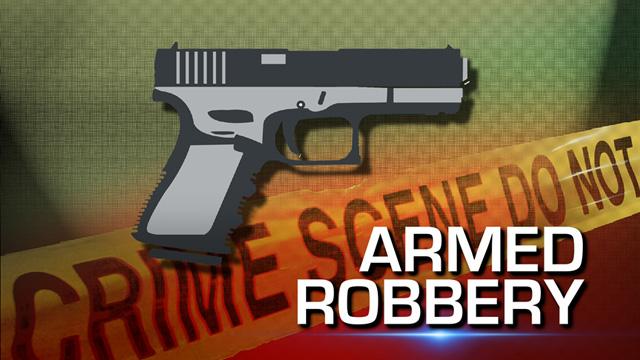 Bill Warner Private Investigator Sarasota Fl at
www.wbipi.com