SARASOTA, Fla. -- Suncoast residents are expected to gather Saturday at a Rally in Newtown for Justice for the lives of Rodney Mitchell and Mike Brown.
The rally will take place at noon on Martin Luther King, Jr. Way at Pershing Avenue, just west of Washington Boulevard. A.N.S.W.E.R., Act Now to Stop War and End Racism
Organizers say they want to stand with people rising up in Ferguson and let it be know that Sarasota still demands justice for the shooting death of unarmed Rodney Mitchell by deputies in 2012.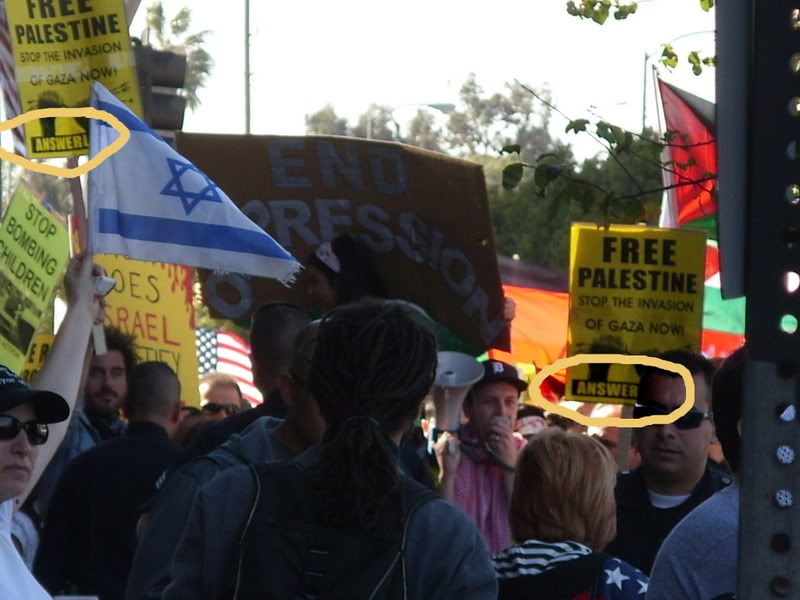 A.N.S.W.E.R., Act Now to Stop War and End Racism (ANSWER), also known as International A.N.S.W.E.R. and the ANSWER Coalition, is a
United States
-based
protest
umbrella group,
ANSWER is a front of the communist Party for Socialism and Liberation.
Here's

what the Anti-Defamation League (ADL) has to say about the charming folks at ANSWER.
ANSWER has "repeatedly expressed support for terrorist groups determined to dismantle the state of Israel, including Hamas and Hezbollah."
The
Anti-Defamation League
has accused ANSWER of supporting terrorist organizations, such as
Hezbollah
and
Hamas
. According to the
Jewish Telegraphic Agency
"Several anti-war protests in San Francisco organized by the ANSWER Coalition (Act Now to Stop War and End Racism) featured imagery and slogans that were anti-Semitic, including the burning of the
Israeli flag
, chants of support for terrorist groups like
Hezbollah
and
Nazi
-like arm salutes." Similarly, the
Stephen Roth Institute
has noted "Anti-Israel and antisemitic content has marked some ANSWER events.
Under the guise of an anti-imperialist and anti-war agenda, the Far-Left International Action Center (IAC) and its affiliate, the ANSWER (Act Now to Stop War and End Racism) Coalition, have been at the forefront of injecting anti-Israel fervor and support for terrorism into the anti-war movement.
IAC and ANSWER's ideology is strongly rooted in the Workers World Party, a revolutionary Marxist-Leninist party founded in the 1950s on the principle that only socialism will end "exploitation, racism and war."

Both IAC and ANSWER organize many anti-war rallies around the country and they have become a galvanizing force behind the anti-war movement, leading the way in expressing opposition to the United States' wars abroad.
ANSWER in particular has positioned itself as the leading organizer of the large rallies against Israel that usually take place during periods of heightened tension, including
the Gaza War
in the winter of 2008-2009 and the summer
2006 war in Lebanon
. These protests, often co-sponsored by other anti-Israel organizations, regularly featured anti-Zionist and anti-Semitic rhetoric, expressions of support for terror and offensive Holocaust imagery likening Jews and Israelis to Nazis.
Bill Warner Private Investigator Sarasota Fl at
www.wbipi.com