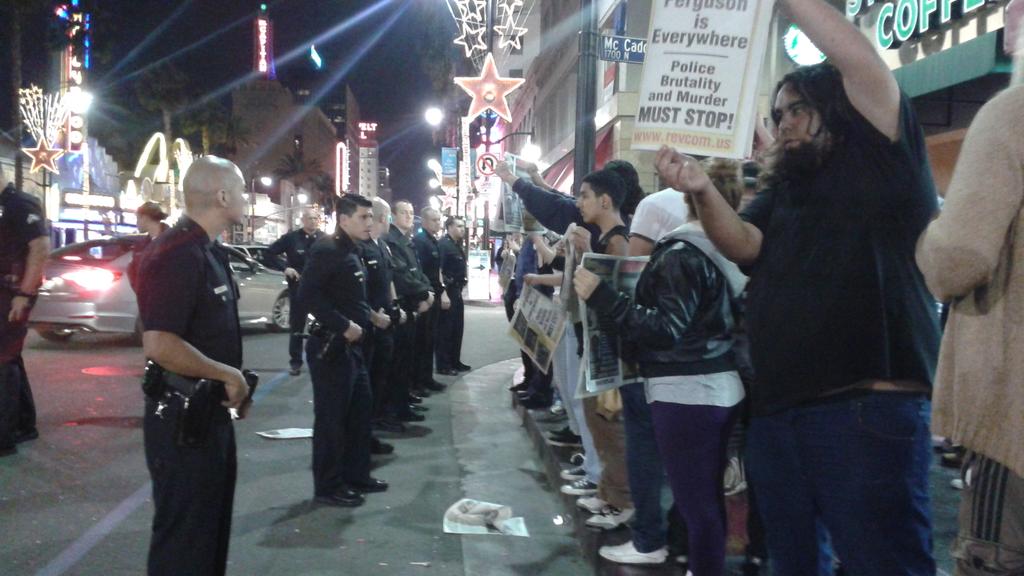 Black Bloc is Behind Violent Protests in New York City and Across USA in Retaliation For no Indictments in Michael Brown and Eric Garner Deaths.
"Black Bloc" is a collection of far left anarchists and anarchist affinity groups that organize together for any particular protest action, they fight with the cops and destroy public property and local businesses and have done so since at least 1991 in the USA most recently under the name

"This Stops Today

".
FOX NEWS...Bill O'Reilly said the Factor has learned that the New York City protests are being coordinated by "hardcore, far-left activists," calling out a group called "This Stops Today" (Black Bloc) and other "grievance organizations."
"These demonstrations you're seeing are not spontaneous descent from regular folks. Rather, they are well planned disruptions from professional anti-establishment provocateurs. That's important to understand because it is the American system that's being attacked by these people, not the individual sagas of Michael Brown and Eric Garner. Unfortunately, the deaths of those two men are being used by the far left to foment unrest," said O'Reilly.
CHICAGO (AP) —April 25th, 2014 Three (BLACK BLOC) protesters acquitted of terrorism for plotting Molotov cocktail attacks in Chicago during a NATO summit were sentenced to prison terms Friday of between five and eight years on lesser arson and mob-action charges. Among the targets the activists discussed attacking during the 2012 event, prosecutors say, was President Barack Obama's campaign headquarters, Chicago Mayor Rahm Emanuel's house and police facilities. Despite their acquittals during a February trial on all terrorism counts — brought under a rarely used Illinois statute — the issue remained at the forefront of Friday's five-hour sentencing hearing. Judge Thaddeus Wilson raised it himself in his remarks minutes before imposing the sentences, saying the plan to lob gas-filled bottles at the targets, had it been carried out, would have struck fear in the city.
Bill Warner Private Investigator Sarasota Fl at
www.wbipi.com