UPDATED Friday, June 26, 2015 Orlando Imam Marcus Robertson Gets Only 20 Months Prison Term For IRS Check Fraud and Gun Charge No Enhanced Terrorism Time Looks Like Time Served and Released, Told You So. FOX NEWS got it all wrong Marcus Robertson may have been a bad guy and linked to terrorists in NYC but he went to work for the CIA and killed really bad guys in the Middle East and West Africa as a covert operator, ha, ha you fools. Orlando Imam Marcus Robertson Gets Only 20 Months Prison Term For IRS Check Fraud and Gun Charge No Enhanced Terrorism Time Looks Like Time Served and Released, Told You So. Marcus Robertson sure get a sweat deal I wonder what the real back story is about his work as a covert operator (assassin) for the CIA and FBI Terrorism Task Force. Who is the real Marcus Robertson, is this the real Confessions of a Dangerous Mind that depicted the life of popular game show host and producer Chuck Barris, who claimed to have also been an assassin for the Central Intelligence Agency (CIA).

The judge,

Gregory A. Pre

snell,

sent a strong message to the government that it cannot lock people up for preaching and teaching Islam by falsely misrepresenting possessing Islamic literature and teaching Islam as equating to sympathizing with terrorism. MARCUS ROBERTSON IS A FREE MAN TODAY!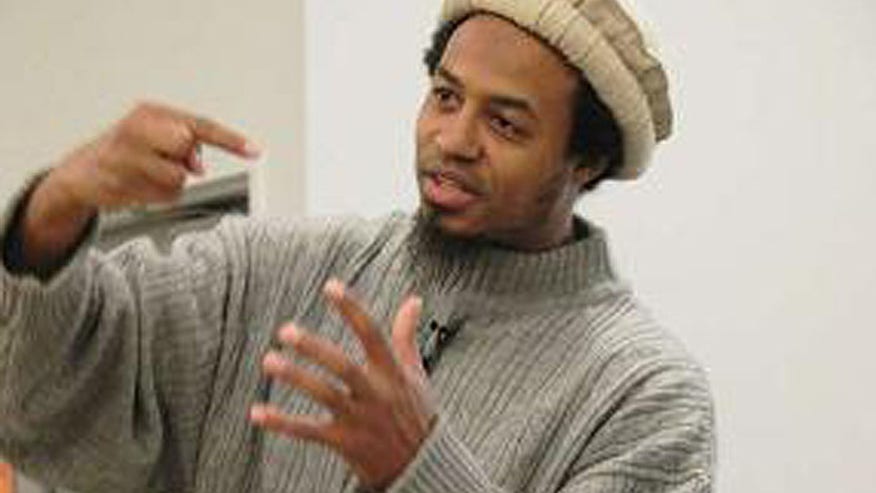 As salaamu alaykum wa raHmatullah,
AND ANOTHER GOOFBALL WRITES:
Ok I'm going to assume that since I haven't heard from you for three days that you have no evidence about Maatamoulana itself and are just using your intuition to tell us that the area we all know as the village mahdhara is "Abu Taubah's terrorist training camp." If you do have any evidence, please tell me what it is. Otherwise, you should stop labeling people and villages as terrorists without evidence. If you don't have evidence, what you're doing is called libel/slander/defamation, and it's illegal.
Joseph Hill appears to very biased, he is an Anthropologist specializing primarily in Islam in West Africa, began his research in Senegal in 1998. Since then, he has extended his research activities to a number of other countries, notably Mauritania, Egypt, and the United States.
Sociology, Anthropology, Psychology & Egyptology Department
American University in Cairo
P.O. Box 74
New Cairo Egypt
DEAR JOE HILL:
In the USA it is called FREE SPEECH.
You fool, all my webistes and posts are protected by the 1st Amendment to the USA Constitution, all my websites have the following heading " BILL WARNER INVESTIGATIONS SARASOTA-941-926-1926. All Posts based on Public Records

are my OPINION

. Bill Warner on CNN, FOX NEWS & National News. Fl Lic A-9500364. BILL WARNER INVESTIGATIONS Florida based global research firm specializing in political violence, criminal profiling and terrorism since 1995."
UPDATE FOR JOE HILL:
3 major Western Governments have re-issued NO GO's for the whole country of Mauritania due to the terrorism threat of AQIM
Fox News National, by Malia Zimmerman March 28, 2015: NY gang boss Marcus Dwayne Robertson resurfaced at Orlando Florida mosque, sending radicalized jihadists overseas, say feds.
A Muslim extremist who once led a murderous New York gang dubbed "Ali Baba and the Forty Thieves," then resurfaced decades later as a radical imam at a Florida mosque, is begging for help funding his legal defense against charges he committed tax fraud to, according to authorities, finance terror training for his followers. Marcus Dwayne Robertson, 46, a former U.S. Marine known to his supporters at his Orlando-based Fundamental Islamic Knowledge Seminary as "Abu Taubah," is currently being held in a local jail on a gun conviction. He faces sentencing on April 30 on a 2014 conviction of tax fraud, but more serious charges could be coming, given that prosecutors say he used the money to send his radicalized followers to Africa to learn how to kill Americans. "The United States believes that the defendant is still an extremist, just as he was in the early 1990s," prosecutors said in recent court filings.
Bill Warner a private investigator in Sarasota Fla. and anti-Mulsim extremist activist, has been tracking Marcus Robertson since 2009. He claims that in addition to the most recent crimes, Robertson has "links to Al Qaeda going back to at least 1993 in New York City" and also previously was associated with Omar Abdel Rahman, the so-called "Blind Sheik" whose Muslim extremist group is blamed for the first World Trade Center bombing in 1993. Rahman, convicted of seditious conspiracy with nine others, is serving a life sentence at the Butner Federal Correctional Institution in North Carolina. In early 1991, Robertson joined with other former Muslim security guards to form a robbery gang they called the 'Forty Thieves' with Robertson as the leader known as "Ali Baba." They robbed more than 10 banks, private homes and post offices at gun point, shot three police officers, and attacked one cop after he was injured by a homemade pipe bomb, Bill Warner said. Government records confirm Bill Warner's allegations and add that Robertson personally gave more than $300,000 of stolen funds to mosques he attended.
Bill Warner Private Investigator Sarasota to Panama City Fl, SEX, CRIME, CHEATERS & TERRORISM at www.wbipi.com